Many businesses have moved to the digital end of the business spectrum; most of them sell information and products online. Subsequently, they need digital assets such as a website or mobile app, to be able to do that efficiently. However, how can a website or mobile application contribute to the customer making a purchase? That's easy – their UI/UX needs to be so compelling, that the customer ends up buying something from the business.
There are several ways to make a UI/UX design stand out – it should be quick to integrate, easy to use, and give off smooth transitions from one page to another. Take a look at some of these tips you should consider when designing a UI/UX.
Keep It Simple
When you're creating an NFC-enabled payment procedure or working on the drop-down menus – make sure they are simple. Not everyone understands complex codes or designing a UI. Most people only pick things that are placed on a website.
If you want your business to benefit from their online platform, create a UI/UX design that is easy to integrate, and even easier to use.
Keep It Consistent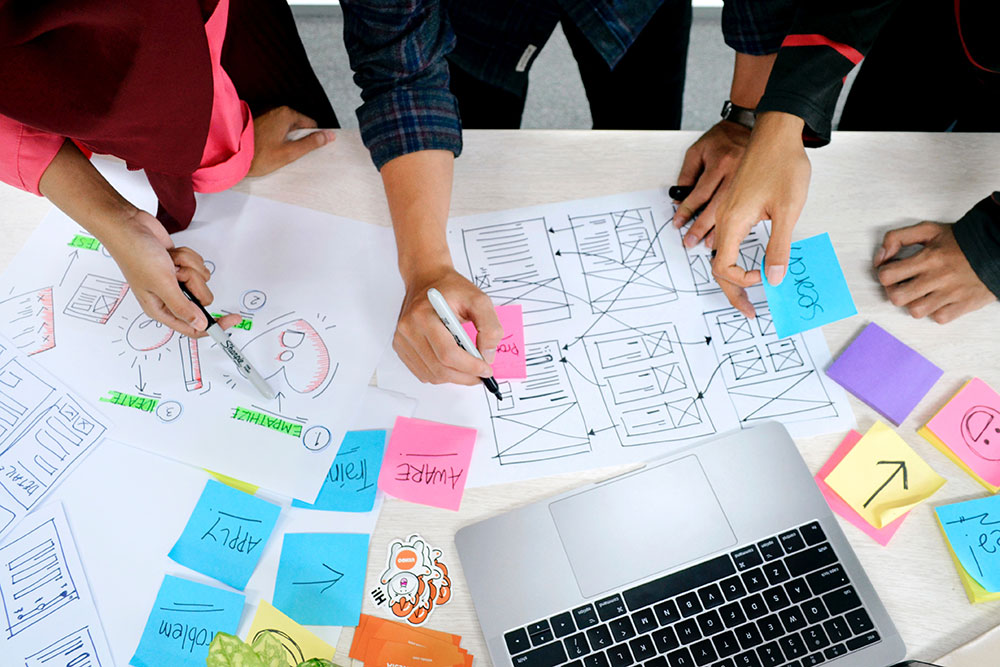 One of the most important things about UI/UX designs is consistency. There should be consistency in design, elements, and functionality. The website speed should be equally consistent – each web page must be equally easy to integrate and use.
Although, integrating complex payment or data extraction methods might reduce the efficiency of your UI design. Whether you want to use a facial recognition app, or a passport bio page reader, the coding and elements must remain consistent throughout the UI/UX design.
Layout with a Meaning
You don't need special skills to know that a layout should be meaningful and hold value. When conceptualizing your design, make sure you pay attention to the layout as much as you do to the coding or development.
The layout should be arranged purposefully and must-have elements that reiterate the business values and what it wishes to communicate to its users. A meaningful layout is often interactive and enhances the quality of the user experience. To create a greater business impact or to achieve set-out business goals, you need to make the UI designs as engaging as you can.
Integrate Colors, Textures, Fonts
Many developers overlook the importance of color, texture, typography, and the fonts used to deliver the content in a UI design. Even though the design should be quick to integrate and easier to use, the attractiveness is equally important. Consumers are attracted by colors, graphics, and design more than the functionality of a UI design. Make sure to integrate brand-appropriate colors, images, textures, and fonts.
If you're having a difficult time finding the right digital components to design the perfect UI/UX interface, then reach out to SVYV Incorporation. They have a wide range of digital components that are extremely easy to use. All you have to do is download the package and follow the instructions. These components are easy to integrate into various software and frameworks. Get in touch, and start developing today.